Team Andre and Team Price Diamond T-shirts
Freaky or Fabulous: Team Andre or Team Price?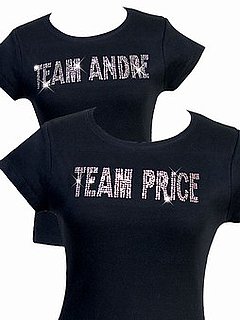 One of the most shocking celebrity news stories recently has been the break up of Katie Price and Peter Andre. The two announced their sudden split last month and the situation has since got quite messy.
This has lead to some people choosing sides between the two and what better way to show your support than with a diamante t-shirt! What do you think of these t-shirts – will you be choosing sides?