Temperley London for Amnesty International Scented Candle
Simply Fab: Temperley for Amnesty Candle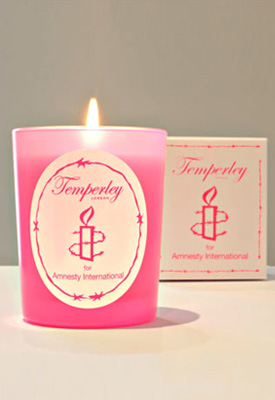 Scented candles are a luxury item which men never seem to understand, but when they have a charitable message it certainly justifies the cost. Temperley London are raising money for a good cause this month as they launch a candle for Amnesty International to mark Human Rights Day on 10th December.
The gorgeous smelling pink candle (£35) will be available at Selfridges, Temperley London and Amnesty International.
Alice told Vogue, "The symbol of the candle highlights perfectly the hope that Amnesty gives to so many people around the world by improving human rights. I am very pleased to be helping to spread this message and hope many people will support the cause."