Temperley London Spring 2009
Sneak Preview of Temperley London Spring 2009
Last week I was lucky enough to get a preview of the Spring collection by Alice Temperley. The British designer returned to London Fashion Week in September and has since given birth to a baby boy. Her celebrity fans include Mischa Barton and Tess Daly who wore a dress from the Spring 2009 line to the NTA's last week.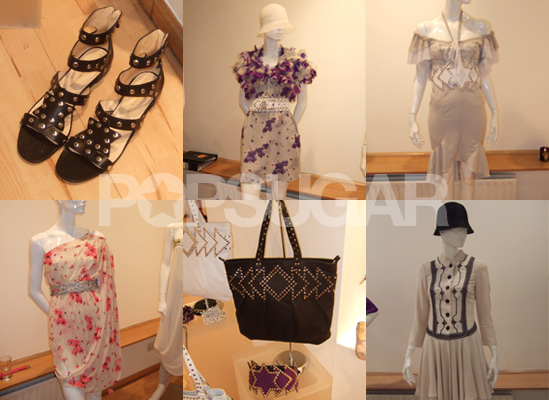 To find out about the inspiration behind the collection and to see more images just read more.
The pieces are true to Temperley's style with feminine dresses, floral patterns and classic shapes. Alice titled the collection 'Romantic Odyssey' and it was inspired by the age of Enchantment in the early 20th century. During this time people yearned for escapist fantasy and turned in great numbers to exotic tales and colourful designs. Temperley presents this for Spring with a line combining bold graphic details, rich fabrics and colourful accents.
The accessories line mixed fabrics for interesting textures incorporating pleating and studded detail. There are chunky oversized belts with star details and classically elegant styled handbags.
Nobody does Summer dresses like Temperley and my personal favourite from the collection was a floral dress with draped shoulder to hem detailing. I liked how the draping added a quirky touch to the dress whilst still remaining wearable. A bit of glitz was added with a silver rope belt.