Temperley Pop Up Shop Sanderson
On Our Radar: Temperley Pop-up Store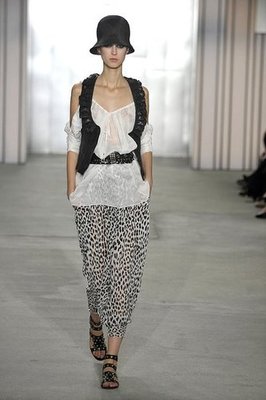 Alice Temperley is famous for her Summery designs. Sure she creates clothes all year round, but it's her boho Summer dresses for which she is best known. She is also a key part of the Ibizia scene so she knows what shes doing!
This month she is taking her designs to one of London's most prestigious hotels, The Sanderson, where she is setting up a pop-up shop. Here, Alice has hand picked key Summer garments including snow leopard harem pants (pictured), and one shoulder silk Mini Dana dress. There are also a selection of reduced price items (up to 50% off) which cater for the warmer months. She commented,

"I love the Sanderson and am excited to see the reaction to the pop up shop. The clothes and accessories that we are selling were chosen so that hotel guests or walk in shoppers can come in and find something either to wear out on the town that night, or wherever their summer takes them."
The pop-up boutique is open now until 5th July.
Image courtesy of Temperley London