Tesco to Sell Kate Middleton Style Blue Dress
Kate Middleton's Dress Makes Waves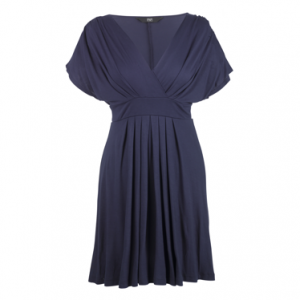 Last week, when Kate Middleton announced her engagement to Prince William, she was wearing a blue Issa dress that is now world famous. The £385 dress sold out within hours of her TV appearance. It was a carefully chosen colour which highlighted the sapphire in her engagement ring.
The ring has already been copied by both QVC and H Samuel offering a version from just £34. The dress is now set to make a trend as Tesco prepare to stock a very similar version.
The short sleeve blue dress (£16) is going to be available from Wednesday, offering Kate's style to the masses. It's interesting that she is already having such an enormous impact. Despite her dress selling out so quickly, Issa continued to be one of the most search for brands on ShopStyle last week. Are you a fan of Kate's style?