Tilda Swinton Face of Pringle of Scotland
On Our Radar: Tilda Swinton for Pringle of Scotland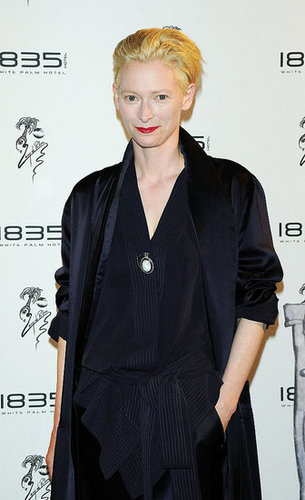 Pringle of Scotland have previously signed up Daisy Lowe, Pixie Geldof, and more recently, Karlie Kloss to front their advertising campaigns. This morning, it has been revealed that the brand is honouring its roots for Spring 2010 as it taps Tilda Swinton.
The actress will be shot by Ryan McGinley for the campaign which is being referred to as a "collaboration" between the brand, photographer and Tilda. The shoot will take place in August and it will be unveiled at London Fashion Week in September as Pringle celebrates it's 195th anniversary. The Scottish brand announced it's return to London Fashion Week last month.
Tilda will model both the mens and womenswear against a country landscape. Benoit Duverger, director of global communications at Pringle commented, "We don't want to go away from [our traditional customers] — we believe Tilda is more inclusive, as both young and more mature people identify with her acting." What do you think of this collaboration?