Topshop Autumn 2009 Look Book Eighties
Sneak Peek Topshop Autumn 2009
Autumn collections are starting to arrive instore and I am very excited about building up my winter wardrobe. Topshop pieces have begun to emerge on the website, but I am impatient to see what else is coming! Here are some sneak preview shots from the look book which provide an insight as to what might be in your wardrobe over the next few months.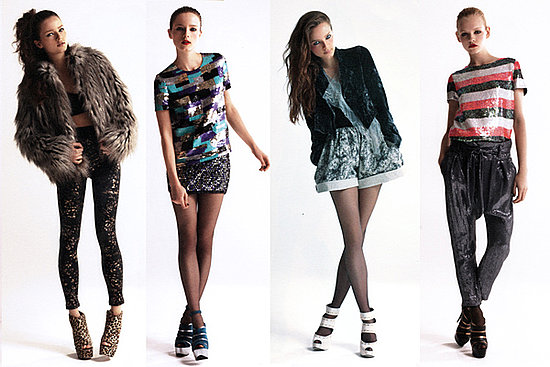 There are sequins everywhere for Autumn as they become a daytime staple. They adorn everything from blazers, to t-shirts and harem pants for the truly brave! For more images just keep reading.

Eighties fashion is given a true revival with oversized blazers, jacquard prints and high waisted trousers. There are also funky prints including a spot of tie dye for a horro movie inspired section. What do you think of the new season Topshop designs?

Source