Topshop for Fashion Targets Breast Cancer 2010
Topshop for Fashion Targets Breast Cancer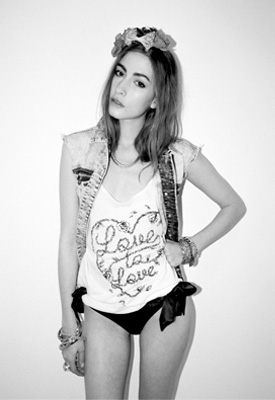 La mode continues to be charitable this season as the latest Fashion Targets Breast Cancer campaign is launched at Topshop. This season a jersey vest has been created with a heart print that reads 'Love to Love'.
The item launches in-store and online on 29th March and will retail for £16 (with £5 from every vest sold going to the charity) and will be available in black and white. Charity pin badges and friendship bracelets will also be available.
The campaign originally launched in 1996 and has raised over £10.5 million for Breakthrough Breast Cancer's vital research, campaigning and education work. It's such an easy (and stylish) way for you to do something charitable. Will you be buying this vest?