Trend Alert: Ankle Grazer Trousers
A new denim trend is sweeping the fashion world in time for Spring. There are a few names for the new length skinnies which are just longer than capri pants and just shorter than full length, they're being referred to as 'ankle grazers', '7/8ths' and 'cigarette pants'. The look is a classic style which was pioneered by style icon Audrey Hepburn and is now being led by denim-guru Kate Moss.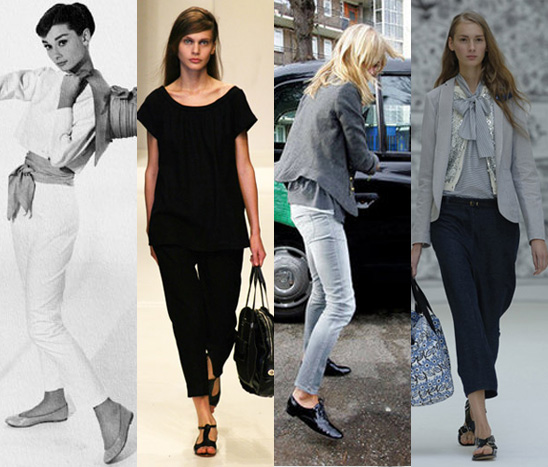 They were also spotted on the catwalk at Peter Jensen (far right), Betty Jackson (second left) and Rag & Bone to name but a few. A word of warning, unless you're blessed with super-skinny legs then they look best with a slight heel. This makes them the perfect summer office wear. See below for some options currently available for under £50.