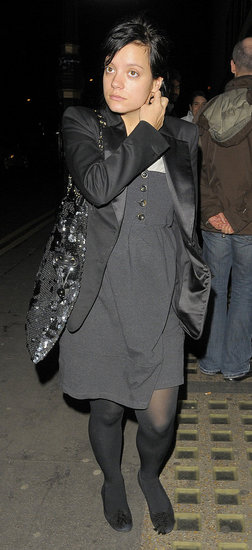 Having created countless celebrity style outfits involving a blazer, I decided it was time to confirm the blazer as a key item for Spring. Kate Moss is rarely seen without one, Lily loves hers (left) and even Fearne Cotton has been sporting a cropped version. It's a great investment piece because even a High Street version will probably last you for years.
Wear it with tailored trousers to the office or dress it down with jeans, alternatively on a night out wear it over a dress for a chic cover-up. It's great for Spring when the weather isn't too cold but you still need slightly more than a cardigan. There's a blazer in the new Kate Moss for Topshop collection which she told Grazia that it was inspired by her boyfriend's collection.

"This reminds me of jackets I borrow from my boyfriend and looks great over jeans, and with a skinny leather belt slung around it."
See below for places to get yours!
www.bigpictures.co.uk