Trend Alert: Block Party Skirts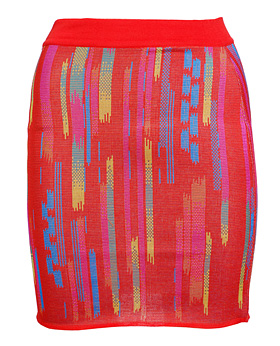 If you didn't realise already, bright colours are big news for Spring/Summer and what better way to make a statement than with a block colour mini skirt? The block colour trend takes inspiration from art deco and works best in small amounts so miniskirts are perfect. They don't have to be bright coloured but it depends on the impact you want to create. This Louise Goldin skirt (left, £335) would look great with a white shirt and black blazer for day wear.
See below for some of the other styles currently on offer.