Trend Alert: Bright Palette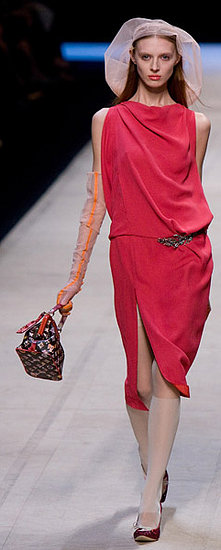 The colour palette for Spring/Summer is always going to be brighter than that for the Winter months but this season designers have picked an especially bright palette. The Resort '08 catwalks were full of bright coloured pieces, especially at Marc Jacobs and Louis Vuitton (pictured left).
This trend followed in to the Spring/Summer collections where designers drew on a varied palette to create a bright, fun spring line. The trend has now reached the High Street where buying a shot of colour might brighten up even the dullest days. It's easiest to wear one bright item rather than wearing a full bright coloured outfit, a bright dress or coat, for example, will show the trend perfectly.
Be careful when choosing bright coloured pieces that they match your skin tone as they can really make you look washed out. For example, if you're very pale avoid yellow and orange, maybe opt for bright blues and greens. If you've got dark skin then yellow will look great on you. See below for some High Street examples.