Trend Alert: Colour Palette for Spring 2009
Believe it or not we have now passed the shortest day which means Spring is on the horizon. As poor sales throughout the Autumn have forced stores to bring their sales forward we are sure to see Spring items appearing in stores even earlier than usual. Knowing this, it's time to cast our minds back to September when the Spring 2009 shows took place in New York, London, Paris and Milan. Before any model set foot on the catwalk, Pantone released it's Fashion Color Report for Spring 2009 outlining the ten key colours for the new year.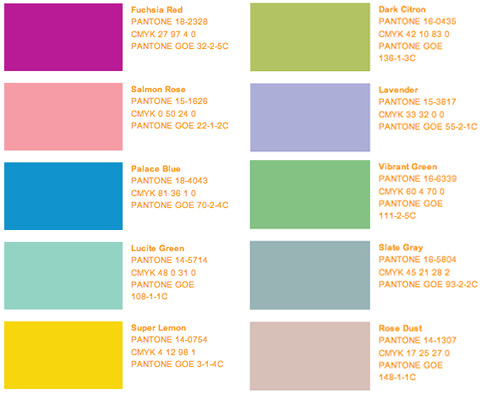 For 2009, bright colours have been used to evoke a sense of optimism to bring a fun, lively outlook. As autumn 2008 included a lot of blues and purples the new palette is a development of that but with a softer edge.
What do you think of fashion's new optimism?