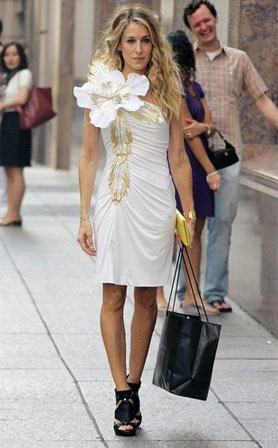 The impact of the Sex and the City movie is going to be felt in the fashion world for some months to come. Although the premiere may now be over the movie is going to leave you wanting to recreate all 81 (!) of Carrie's looks. So why not get ahead of the game and invest in just one of the items now; a corsage!
You'd have to be quite brave to wear as big a corsage as the one on Carrie's dress but there are plenty of subtler options currently available. You could wear it as a brooch, or in your hair or maybe on your handbag. It's a cheap way to update your wardrobe and you might end up looking a bit like Blair Waldorf!
See below for some options currently available.