Trend Alert: Funky Coloured Pumps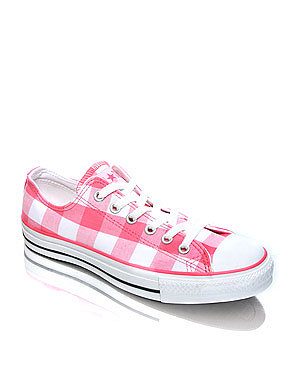 Any Indie-kid worth their weight in skinny-jeans knows all about bright coloured pumps, and probably already has a vast array of shades to chose from each morning. However, as Spring slowly appears and it's not quite warm enough for sandals, but it's too hot for boots, the fashion world takes note of the super-comfortable pump. Obviously, we'd all like to live our lives in Christian Louboutin heels, but sometimes that's just not practical!
Pumps are easy to quickly throw on when you're running late, or when you're just running to the shop etc, and if you're going to buy a pair they might as well be in a bright enough shade to cheer up your wardrobe! You can even get funky prints to match this season's trends. They start from just £15 so why not stock up and let the colour match your mood? See below for some options currently available.