Trend Alert: Nautical Bikini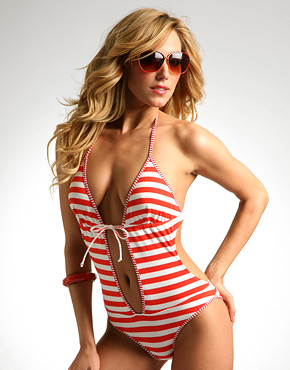 It's bikini season again (I know, it always comes round too quickly) which means the stores are packed with various swimwear items. Whilst on her honeymoon, Coleen showed off an impressive range of bikinis mainly sticking to solid bright colours.
However, I like to have more fun with swimwear so one of my favourite trends this Summer is the continuation of of sailor chic as bikinis get taken over by stars and stripes. This is certainly not a trend for top-heavy girls as the horizontal stripes may not be too flattering.
See below for the best nautical inspired items available this Summer.