Trend Alert: Skinny Flared Jeans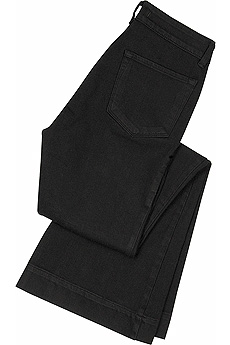 Whatever you may think of Kate Moss, when it comes to denim she usually know what she's talking about and is definitely a trend setter. So when she was spotted yesterday at Heathrow airport wearing a pair of black skinny flares we wouldn't blame you for rushing out and grabbing a pair. Moss has been wearing the J brand flares (£178 ) for several months and they're a great flattering fit.

To see more flared skinny jeans, read more
For most of us, that's quite a lot for a pair of jeans so here are a few cheaper options.