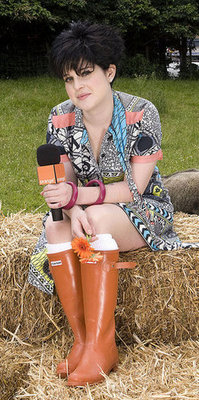 Can you believe that it's that time of year again?! Seems like only a few weeks ago that we were packing up our tents and heading home from last summer's festivals. Well, brush off your ground sheet and roll up your sleeping mat as the Glastonbury festival kicks off today with bands performing from Friday to Sunday.
If you haven't got a ticket yet then you might still be able to bag one but don't forget your wellies. We have tracked down some of the best pairs currently available to you. Obviously, Hunter are a classic brand and are regularly sported by celebs at the festival but that kind of brand doesn't come without quite a steep price tag.
Make sure you team yours with thick, knee high socks (like Kelly) to avoid welly-rub! Neon or bright colours are particularly on trend this Summer. See below for just some of the pairs available.