Trendy Champagne Dresses on Celebrities
Whose Embellished Champagne Dress Do You Like Best?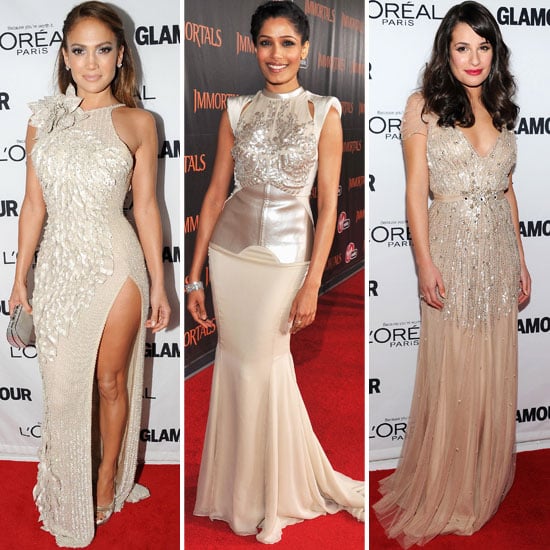 Last night at the Immortals 3D movie premiere in Los Angles, actress Freida Pinto wore a glittering Antonio Berardi dress on the red carpet. Over in New York City, Glee actress Lea Michele also donned a beautiful sparkling nudey-champagne gown to the Glamour 2011 Women of the Year Awards. She stood alongside Jennifer Lopez who stunned the crowd in a fully beaded champagne Versace gown with leather petal detailing that she paired with a hard silver Versace clutch. Shop champagne dresses below, and vote on whose dress you like best.