Trinny Woodall's Male Friend Carries Her Handbag
Do You Like the Man in Your Life to Carry Your Bags?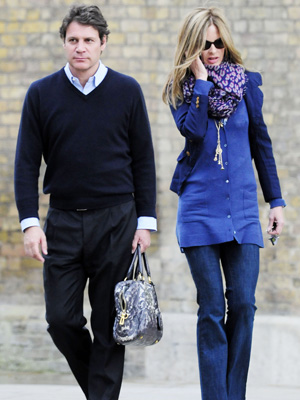 Trinny Woodall was spotted shopping in West London yesterday with her new man. Whilst she talked on her phone, the very chivalrous gentleman carried her handbag for her. I think it's a very kind gesture, however I am quite overprotective of my handbag and treat it like a bit of a security blanket!
Although, if I have more than one bag I think it's a great thing to do. How about you – do you like the man in your life to carry your bags?