Tucker Teams Up with Donna Ida
Tucker Teams Up With Donna Ida!
Ever since I took a trip to Barneys stateside and discovered the brand Tucker, I've been in love with its blowsy, bright, and fun tops. The prints are always edgy and cool and somehow the cut of these shirts work the flowy trend, but don't make you look or feel pregnant. I've seen the brand at a couple of boutiques in London, but Donna Ida in Chelsea and Belgravia always have the best selection. And now, I'm super excited that they are teaming up to bring us six new patterns for Spring exclusive to Donna Ida online and in stores!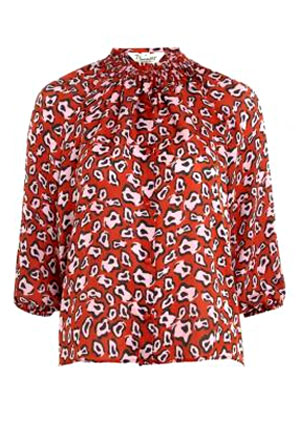 The three styles of tops are available in two colours each. The patterns include pansies, wild flowers, pastel florals, and leopard prints in red and pink.
Donna Ida said, "I'm very excited about the arrival of the exclusive Tucker Blouses, we've chosen prints which our customers will love, and that work with this seasons trends. I am also looking forward to the window designs from the students at the London College of Style, as I know so much hard work and creativity has gone into them!"
Each shirt retails at £240 and will be available in store on 11th April. And, like Donna said, she is working with students from London College of Style to design four window installations for the launch in each Donna Ida boutique. Which print do you love most?