Two Isabella Blow Biographies Planned for 2010
Are You Interested in an Isabella Blow Biography?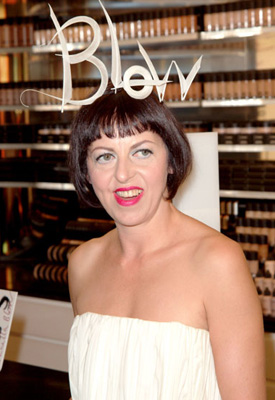 Fashion icon Isabella Blow tragically lost her life in 2007 after she swallowed weedkiller. She was incredibly stylish and is perhaps best known for discovering Alexander McQueen, Philip Treacy, Sophie Dahl and Stella Tennant amongst others. She first fell in love with McQueen's designs at his graduate show where she bought the entire collection for £5000 paying him £100 a week.
Now, more than two years after her death there are plans for not one, but two biographies documenting her intriguing life. The first will be titled Blow by Blow: The Story of Isabella Blow and will be written by her late husband Detmar Blow and Tom Sykes. It is due to be released in the Spring and should include interviews with Anna Wintour, Hamish Bowles, and Andre Leon Talley.
The second will be written by Karyn Marcus and was commissioned by Lauren Goldstein Crowe who recently released The Towering World of Jimmy Choo. Marcus explained, "We wanted someone to do the definitive bio of Isabella Blow—a really fun, juicy look at this personality within the fashion industry." This is due for release late in 2010, are you interested in reading about Isabella's life?