Tyra Banks Looks Hot in the Fall Color Block Trend
Which Colour Block Outfit Do You Like Best on Tyra Banks?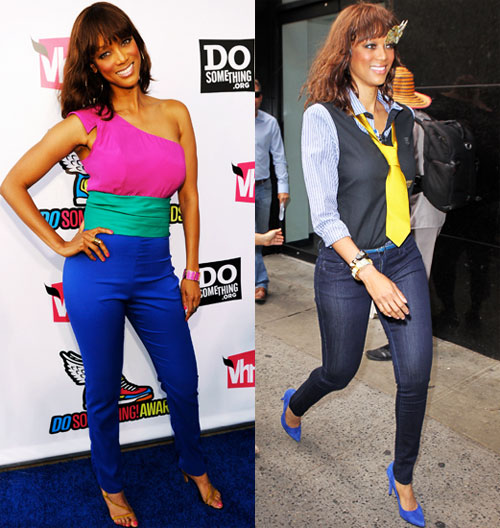 Tyra Banks also walked the blue carpet last night at the VH1 Do Something Awards wearing a bold and girly pink, green, and blue one-shoulder colour block catsuit that she paired with metallic sandals. The tall, fit, and sexy model, TV host, and actress always wears a bright smile for photos, even when she's being papped on the street in New York City. Out of these two looks, which one do you like the most?