Update! Alexa Chung for New Look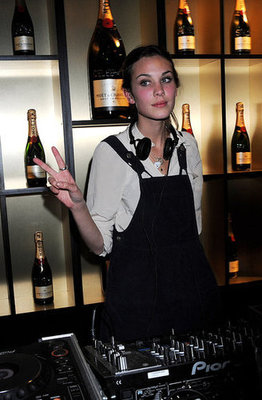 Last year, I told you that the latest celebrity collection powering the rumour mill was Alexa Chung for New Look. The model turned presenter was sat with the New Look team at the British fashion awards which got tongues wagging. You guys voted this as the celebrity collection you'd most like to see, but unfortunately this isn't quite the case.
Grazia spotted a very tanned Ms. Chung leaving a photo shoot with uber cool photographer Matt Irwin yesterday and found out the truth behind the rumours. It turns out that Alexa is working with New Look, but not as a designer. Instead she will front the High Street stores Spring campaign which is due to be unveiled in mid-March.
She follows in the footsteps of London pal Pixie Geldof who modeled in the New Look limited edition campaign in Autumn last year. Rest assured that as soon as I see the adverts, I'll be sure to share with you.