Valentino Design for Gap for Winter 2010
On Our Radar: Valentino Design for Gap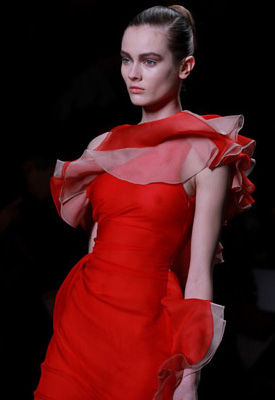 Whilst the excitement is still settling in about H&M's collaboration with Lanvin another designer collaboration has got me fearing for my bank balance! Valentino has just announced plans to create a capsule collection for Gap.
The affordable womenswear line will be designed by creative directors Maria Grazia Chiui and Pier Paolo Piccioli to mark the launch of Gap's new Milan flagship store. The items will then be available at Gap's London flagship store, Dover Street Market in London and Colette in Paris.
Chiuri and Piccioli commented,

"We are very pleased that Gap thought of us as a partner for this intimate project, as it brings together the iconic world of Valentino and Gap's fashion essentials. In this way, Valentino and Gap synthesise the current trend of combining luxury with basics."
Valentino for Gap will be in stores at the end of November. Are you excited for this collaboration?