Venice Film Festival Fashion
Who Wore White Best at the 2011 Venice Film Festival?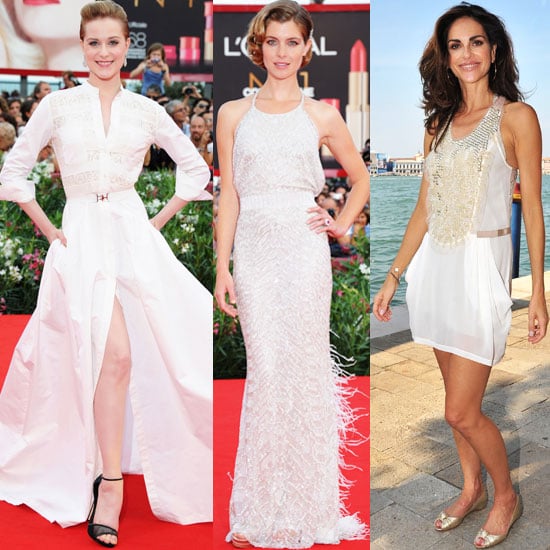 The Venice Film Festival has finally kicked off, and it's sure to really heat up with stars like George Clooney and Cindy Crawford walking the red carpet. To keep things a little cooler, some of the ladies decided to embrace the last days of Summer and wear white to festivities. Evan Rachel Wood donned a pocketed voluminous dress whilst Vittoria Puccini showed off her back in a feathery, beaded Versace number and Tasha de Vasconcelos posed in a more casual, lacey white outfit by the sea. Out of these three very different white looks, which do you like best?