Vera Wang To Launch Cosmetics Line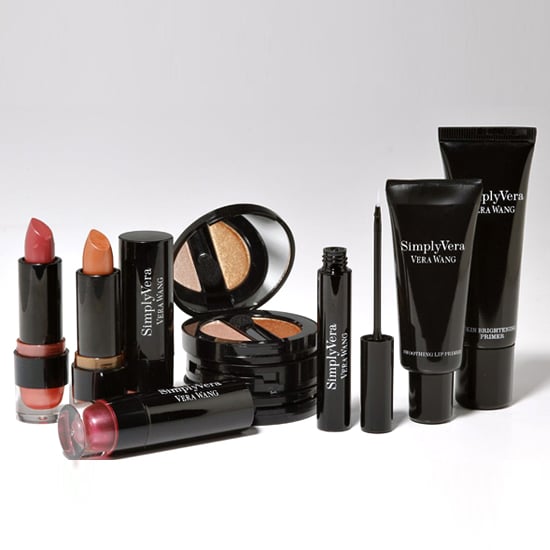 I was out just one day last week and there's already lots of news to catch up on. Not only did I find out about Aggy Deyn and her new fashion collaboration with Dr Martens, but now Vera Wang is set to launch a 74-skew colour cosmetics line. The amazing and super busy Ms. Wang (who already has a dynasty that includes wedding gowns, fragrances, home goods, women's apparel, handbags, jewellery, sunglasses, footwear, sleepwear and outerwear) teamed up with BeautyBank, part of the Estée Lauder Companies to create a collection called Simply Vera Wang. The line is quite affordable ($16.50 to $39.50 in USD) and the ingredients are intended to be good for your skin too — something Vera is quite particular about.
However, before you get too excited, the range is scheduled for a US launch next month, with a global rollout expected no sooner than 2013 — boo. Oh well, good things come to those who wait. In the meantime, you can certainly let your imagination run wild with the thoughts of a possible nail varnish collection in the works too. Apparently Vera's daughters Josephine and Cecilia are nudging mum to add it to the empire. Are you interested in testing out Simply Vera Wang next year?