Versace Show Spring 2009 Line in Beijing, China
Behind the Seams: Versace Heads to Beijing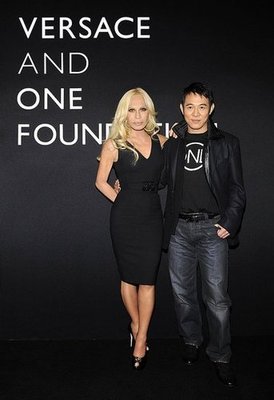 Beijing has really been in the spotlight this year. Firstly for the Olympics, and now Donatella has taken the Versace empire over there for the first ever fashion show for the brand in China. The charity show took place near Beijing's central Tiananmen Square and raised over $100,000 for survivors of the earthquake in China's Sichuan province earlier this year.
The show only used Chinese models on a circular catwalk and presented pieces from Versace's Spring line which debuted in Milan back in September. Donatella explained to Reuters, "What appeals to me is the energy in China, especially in this city Beijing. There are a lot of young people, creative people, a lot of art – it's very inspiring."
She also warned that this might not be the last China sees of the fashion empire. "If the economic crisis permits, yes I'll come every year. I think the Chinese people love fashion – that's what I can feel." See below for images from the show.