Victoria Beckham Celebrates her 34th Birthday in 2 Designer Dresses
One Birthday, 2 Great Dresses. Happy (belated) Birthday Victoria!
Yesterday Victoria Beckham celebrated her 34th Birthday with two celebrations (of course). The first was with her friends at Eva Longoria's restaurant Beso where she wore a gorgeous backless blue Versace dress with matching Louboutins. The second with her family at Pink Taco in a gorgeous navy blue tea dress and strappy peep toe sandals. Everybody has been wondering what is going on with Victoria recently, especially following the questionable Marc Jacobs ads but credit where credits due and these are two great looks. Which of her birthday looks do you prefer?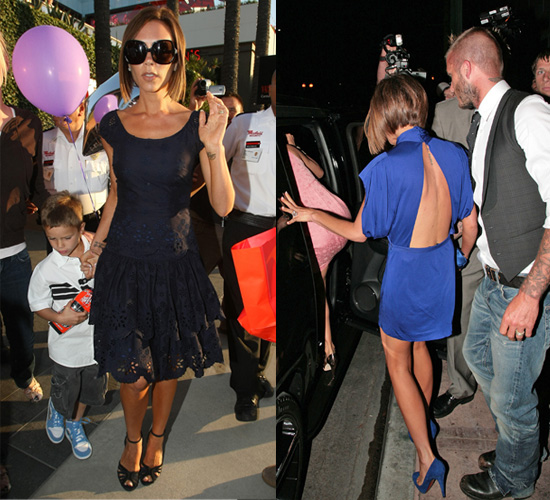 BigPictures.co.uk