Is Victoria Beckham Channeling Kate Moss?
Lately, Victoria Beckham's looking a little less Posh and more Moss (Kate Moss, that is). The style setter and designer has a lot more in common with her fellow fashionable Brit these days, thanks to a recent style run around London. We can't help but see the similarities, most obviously when Victoria hit Wimbledon in the same Louis Vuitton slip dress that Kate wore to a London party back in March.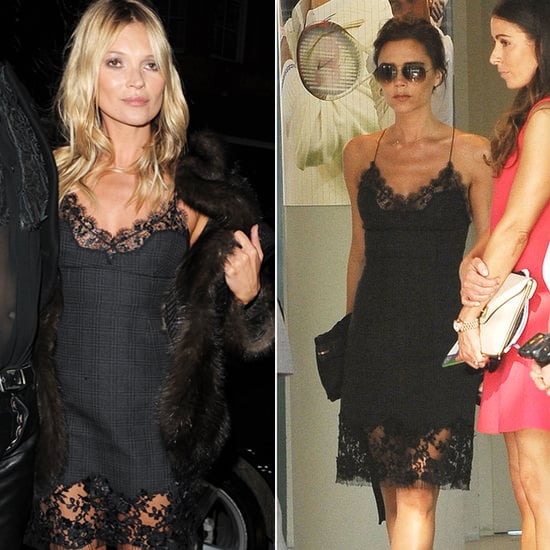 But the comparisons don't stop there. Victoria also embraced the Kate Moss dress code when she ran errands around the city in all black — with a few of Kate's quintessential add-ons. Mrs. Beckham got the rocker-girl vibe just right with the addition of a black fedora and a leather jacket. We can hardly blame her — we're constantly inspired by the supermodel's signature style. Now, take a minute to survey the similarities, then decide for yourself: is Victoria Beckham's latest look borrowed from Kate Moss?