Victoria Beckham's Handbag Sells Out
Victoria Beckham's Bags Snapped Up Fast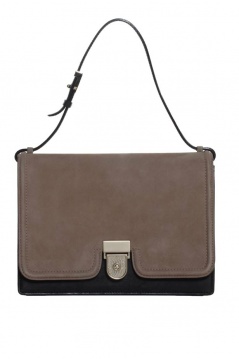 Just over a year ago, Victoria Beckham announced plans to add handbags to her clothing line. Her Spring collection provided a first look at the accessories and they recently just launched on Net-a-Porter.
Unfortunately, unless you were on the ball you have now missed out on the first delivery as the shoulder bag sold out in 60 minutes! The hexagonal chain crocodile bag (£8,950) has also now sold out. A new delivery is expected in February.
2010 has been a great year for Victoria as her clothing line goes from strength to strength and she was nominated for a British Fashion Award. Victoria tweeted that she was "so excited" about her handbags. It's going to be a Merry Christmas in the Beckham household!