Victoria Beckham Presents Autumn Dress Line in New York
New York Fashion Week, A/W 2009: Victoria Beckham
Victoria Beckham presented her second dress collection as part of New York Fashion Week over the weekend. Her first collection sparked rumours that Roland Mouret might have played a large part in the design process, but her second foray in to la mode should blow those accusations away. Her creations were recently worn by Madonna (in that infamous racy W shoot), but I suspect she has her sights set on the Oscar red carpet particularly with long, sweeping one-shoulder gowns.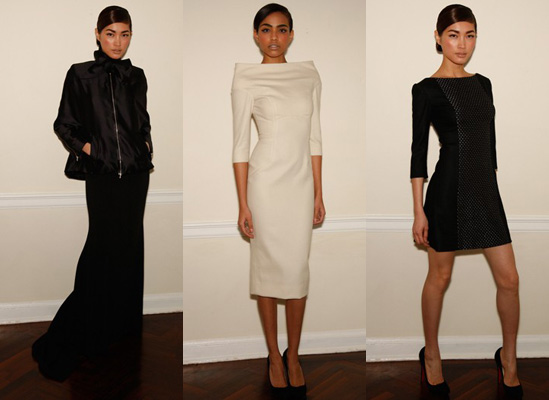 Maybe the collection as a whole isn't a massive surprise (tailored dresses and thigh skimming minis), but it's the details that impress me. For example, notice the cape with zips along the arms or the jewels encrusted in the shift dress. The designs are all classic and timeless (which is important to Victoria) and celebrate a womans natural shape. She has also tried to keep the price point relatively low (from $590) showing her business savvy side. The first collection was a sell out, but will this one follow suit?
To see more pictures of Victoria Beckham's latest collection, just read more.