Victoria Beckham Spectacles Glasses Range
Spice Up Your Specs — Victoria Beckham Adds Glasses to Her Range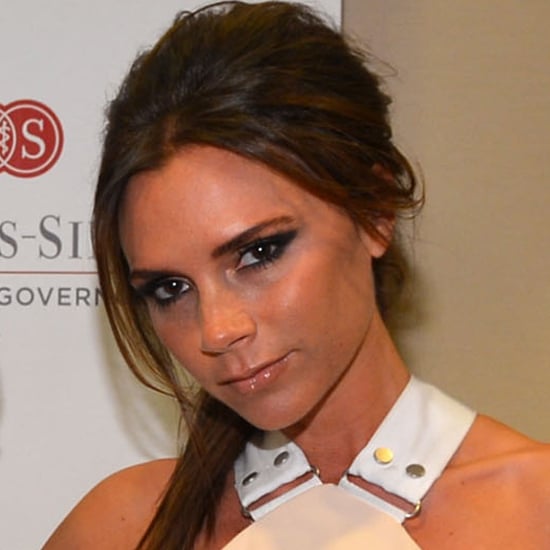 Fashionable spectacle wearers rejoice — Victoria Beckham is turning her hand to glasses. The near-sighted designer's new six-piece optical collection is motivated by the difficulty she's had in finding a flattering pair she's happy to be photographed in. Victoria told WWD:
"I do need to wear glasses — [but] I haven't found glasses that suit me or that I particularly like. I've always been quite self-conscious [about this], so that's why I've decided to do them myself [...] I will be wearing my glasses now, and it will be nice to see where I will be going for once."
The range, which she's making with Cutler & Gross, will include metal aviators, acetate rectangles, and unisex silhouettes like the 'Heavy Square' frame David Beckham favours. The palette will be black, tortoise, topaz, yellow and forest green, and there will be three colourways plus a V to adorn the tips. The glasses, which will be handcrafted in Italy in a four-week production of 37 assembly processes, will debut at eyewear exhibition Silmo Paris on October 4 with an expected release date of January and February at a price point of $410 (£260). Do you think Victoria's prescription range will be as successful as her sunglasses line?