Victoria Beckham Talking About Harper's Style
When Your Mum Is Victoria Beckham, It's Nearly Impossible Not to Love Fashion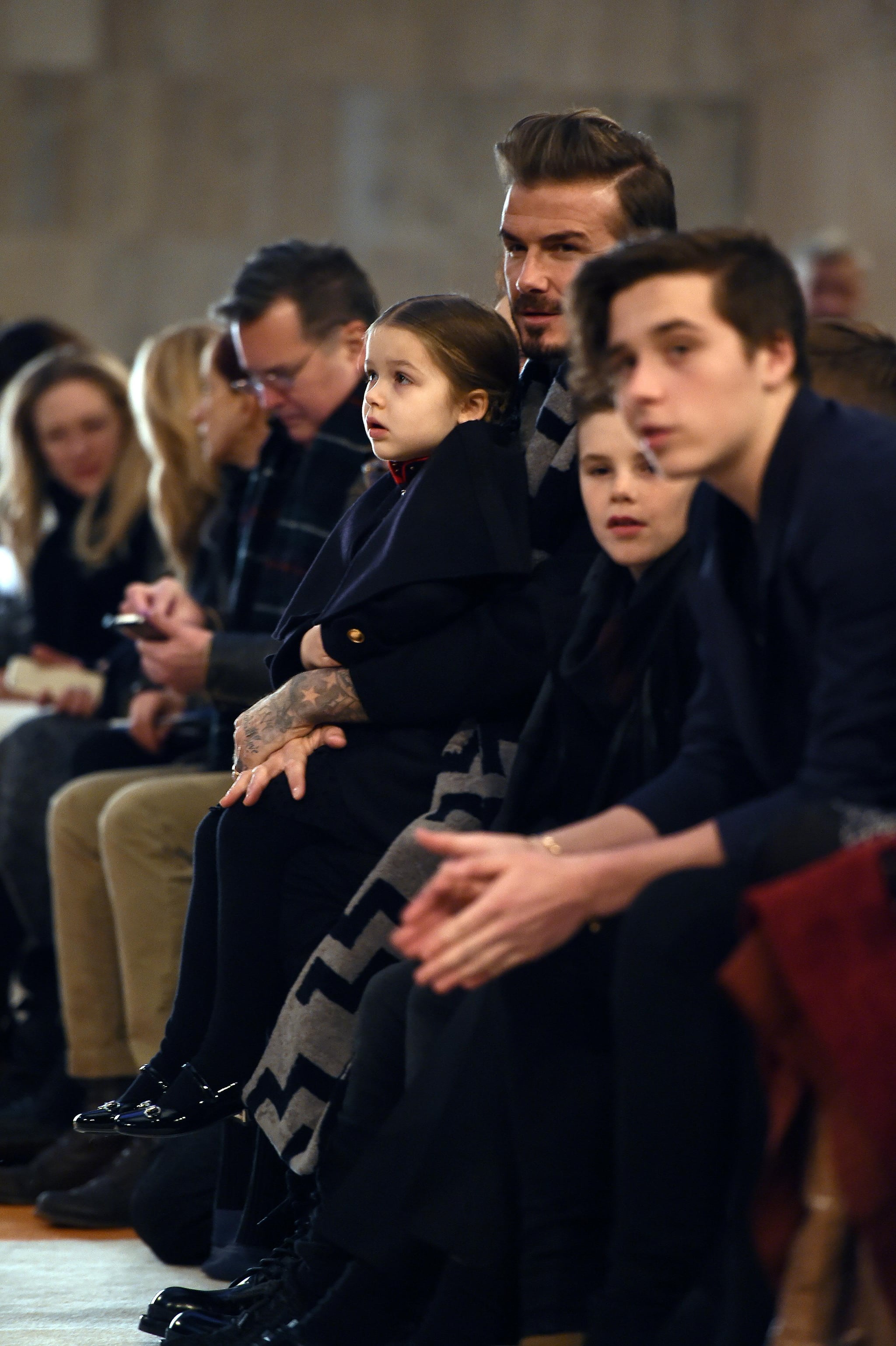 It's official: Victoria Beckham's love of fashion is completely genetic. With one child who's a model and another who's a budding photographer, the designer revealed to the International Sunday Times that her 4-year-old, Harper, has a killer sense of style all her own.
"Harper is incredibly chic and wears some incredibly sweet things," she told the publication after her Autumn/Winter '16 show. "She's a very stylish little thing with her own sense of how she wants to dress. She tends to choose exactly what she wears herself."
Considering Harper's closet is full of tiny Burberry pieces, and the fact that she's sat front row at Fashion Week for the majority of her life, this was expected. But not to fret: her favourite thing to wear proves the smallest Beckham also takes after her dad, David. "More than anything," Victoria added, "she loves her football shirt."