Vintage Fashion Fairs in London
Fab Field Day: Vintage Fashion Fair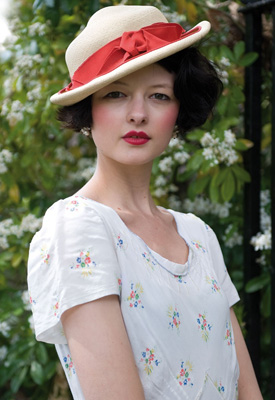 Trying to find the perfect additions to your wardrobe doesn't have to start and end on the High Street. If you are looking for something truly unique then you might want to broaden your search to vintage markets and fairs. I recently attended the Primrose Hill vintage fashion fair which takes place once a month at the Cecil Sharp House on Regents Park Road.
This is a great place to earn your fashion stripes as you can hunt for a one off frock, amazing accessories or classic designer pieces. There was an aray of costume jewellery on offer along side investment designs by the likes of Yves Saint Laurent, Prada and Vivienne Westwood. There was also some gorgeous milinery and lace gloves which I completely fell for.
Prices were quite reasonable with bargain baskets at many stalls with funky pieces for under £10. There is a fair this weekend in Archway at the Byam Shaw School of Art between 11am and 5pm.