Vivienne Westwood to Write SATC Sequel
Fab Flash: Vivienne Westwood to Write SATC Sequel?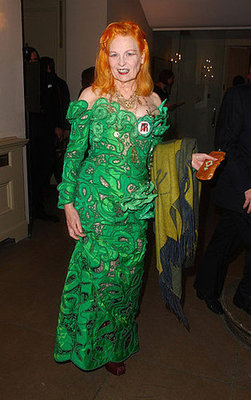 Dame Vivienne Westwood provided one of the most important wardrobe items for the Sex and the City Movie last year but it now seems that she wants an even bigger part in the sequel. The eccentric British designer has spoken out about her desire to write the plot for the rumoured follow up.
A source told The Independent, "She's been obsessed with the film ever since she saw it. She has even put in calls to [the lead actress] Sarah Jessica Parker about it."
Unfortunately there has been little success with her attempts so far. "We haven't had any news about it yet," said a spokesman. "So we don't know what's happening." Maybe the makers of the film are still sore about the rumours that Vivienne hated the film? She later denied these claims.