Vote for the Best Red Carpet Look of 2011!
2011 has been filled with beautiful, jaw-dropping red carpet appearances ranging from classic gorgeous gowns seen at the Oscars to more daring looks at the Met Gala. Who can forget Beyonce's big moment at the VMAs — when she announced her pregnancy to the world — wearing a draped Lanvin gown, or Nina Dobrev's scarlet red Donna Karan confection at the Emmys. Vote on our Best Red Carpet Style of 2011 bracket, a tournament-style competition to rank the best look of the year. We've selected 64 exquisite celebrity looks, and we need your help to pick the winner.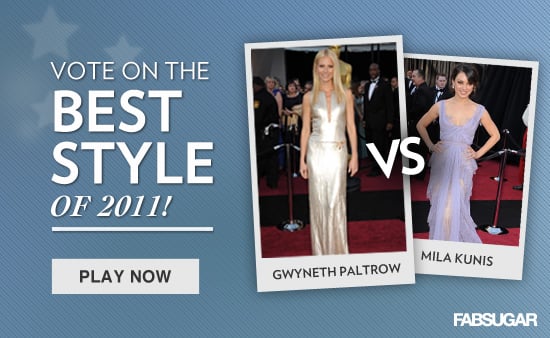 Just head over to the bracket and start clicking on your picks! Go through the first-round matchups by picking who you think deserves the most beautiful red carpet look of 2011. Once you've finished the first round, we'll take your favorites and pair them against each other until there is only one winning celeb left!