Want It! A Printed Shirt Dress Perfect For All Occasions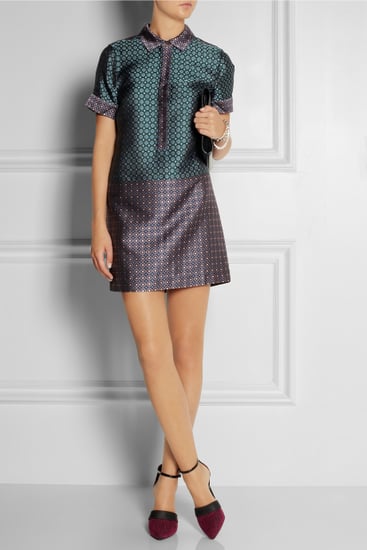 The piece: J.Crew Silk-Jacquard Shirt Dress
The price: £360
Why we want it: The fit: Like its parent garment, the dress shirt, the shirt dress should fit trim throughout the torso and avoid any unnecessary snugness or a billowy effect. This shirt dress is body-skimming, not hugging, with a slight bottom flare that is a hint of retro without going into costume territory.
The pattern: The safe bet is to go with a classic shirt dress in something solid and basic, but it's August and we're not shopping for staples. We want color and rich jewel tone patterns that work perfectly together with little effort.
The versatility: Sure we'll wear this now with sandals and bare legs, but in the transitional months, we already picture this layered over tights, booties, and a deliciously thick sweater coat.