Watch: Behind the Scenes of Autumn 2013's Best Ad Campaigns
Watch: Behind the Scenes of Autumn 2013's Best Ad Campaigns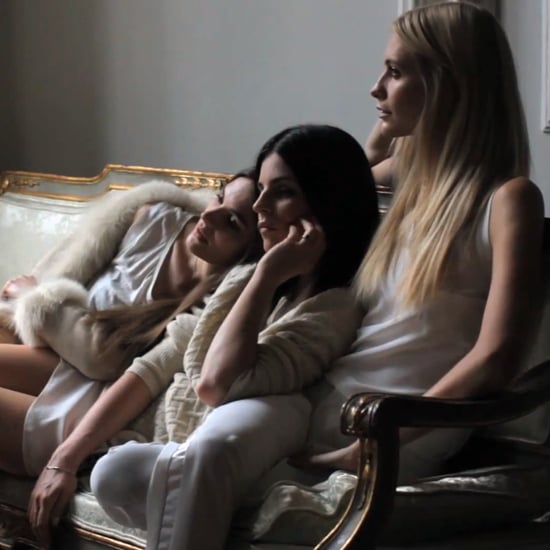 They say you never really want to know how the sausage gets made, but that adage probably wasn't intended for high-fashion images. In fact, the behind-the-scenes videos from some of Autumn 2013's best ad campaigns are almost as beautiful as looking at the finished images. From Mulberry's owl-filled imagery to the nonmodels in Prada's men's campaign, these short clips are definitely worth a look.
Bottega Veneta
This video follows photographer Ralph Gibson and models Mathias Lauridsen and Raquel Zimmermann around Milan, photographing them in Thomas Maier's Autumn 2013 collection for Bottega Veneta. Maier said he chose Gibson for the campaign because "his ability to follow his instincts and respond spontaneously creates a new form of expression which is exactly what was required to evoke the emotion we wanted the campaign to relay."
Joie
Poppy Delevingne, Anouck Lepere, and Julia Restoin Roitfeld get as cuddly in the behind-the-scenes video for Joie's Autumn 2013 campaign as they did for photographer Alasdair McLellan's still images.
Prada Women's
Prada's video turns its models into aspiring actresses who have to perform lines for a casting director. The cinematic treatment makes sense: Miuccia Prada's Autumn 2013 collection referenced Hitchcock's heroines and film noir.
Prada Men's
Prada cast a few nonmodels (actors Christoph Waltz, Ben Whishaw, and Ezra Miller) for its most recent menswear campaign. But by the looks of this video, all three men were perfectly at home posing for fashion photographer David Sims. Sims's behind-the-scenes video captures all three getting dressed for the shoot and laughing between takes.
Lanvin
Edie Campbell explores six different versions of herself in Lanvin's Fall 2013 campaign in an attempt to show how diverse the brand's customer can be. For men, the house took a different approach, casting six male models who they asked to define love, cool, and Lanvin. One of them says quite astutely, "You can't describe Lanvin."
Mulberry
Cara Delevingne looks quite serious in Tim Walker's Mulberry campaign, but in this video she's soft and almost gentle with the owls cast as her fellow models. The 30-second clip sees her playing with and petting her costars, and gives a little nuance to the still shots — most of which feature Delevingne staring straight into the camera.
Burberry
Mario Testino photographed Sienna Miller and Tom Sturridge for Burberry's ads and tasked them with kissing for the camera in both the print and video campaigns. Of course, looking like a couple in love couldn't have been too hard for this real-life couple — they have an infant daughter named Marlowe and are engaged!