Watch The Face UK Preview | Naomi Campbell & Erin O'Connor
Supermodels Still Have It at the Launch of The Face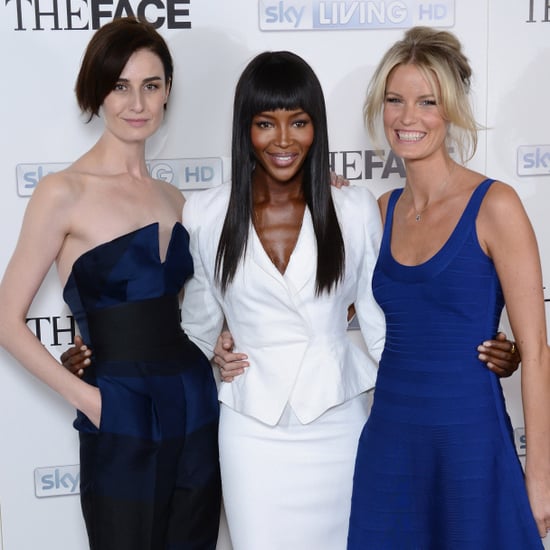 Look out, Britain & Ireland's Next Top Model. Following the success of the US version, Naomi Campbell is bringing new model hunt TV show The Face to the UK. Yesterday, she joined forces with fellow mentors Erin O'Connor and Caroline Winberg for a preview screening of episode one. All three models looked stunning; Caroline in a blue fit-and-flare dress, Erin in that Stella McCartney jumpsuit, and Naomi in a sharply tailored white suit. If this is a sign of things to come, we can't wait for the series to start.
The show puts a new spin on the TV modelling competition format. Rather than just judging the budding talent, the three mentors will each be responsible for guiding a group through the process, X Factor style. The teams will compete in the usual model challenges; catwalk shows, editorial shoots, commercial campaigns, and so on. Winning mentors will get the chance to send home models from other teams, so the claws will be out big time! The winner gets the chance to become the face of Max Factor in the UK.
The show begins on Sky Living HD on Monday 30 September at 9 p.m., but you can watch the first episode On Demand now.