What Was The Biggest Fashion Trend of 2012?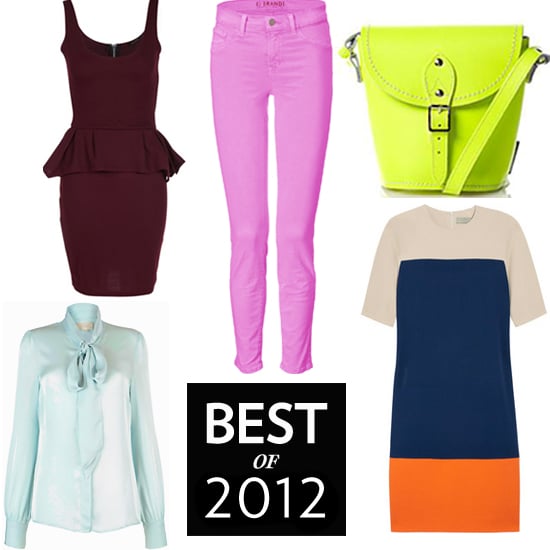 With designers launching their own seasonal lines, combined with their collaborations with other brands too, it can be quite difficult to keep styles and trends straight. 2012 proved that this year flew by as fast as lightening taking trends in and out of its wake with each passing month. However, as we look back on what was hot this year, five distinct trends come to mind: the flattering, waist-cinching, tummy-covering peplum, bright pastel coloured jeans from the Spring/Summer season, neon bags, mint, or peppermint green anything and the there of course was colour-blocking which translated into bags, shoes, tops, trousers, coats and dresses.
Other trends I wasn't perhaps quite as fond of include the pussy bow blouse, lace paneling and knuckledusters, but I definitely got into the aforementioned five. What do you think was the biggest fashion trend of the year?