What Colour Wellies Are Your Favourite?
What Are Your Favourite Colour Wellies?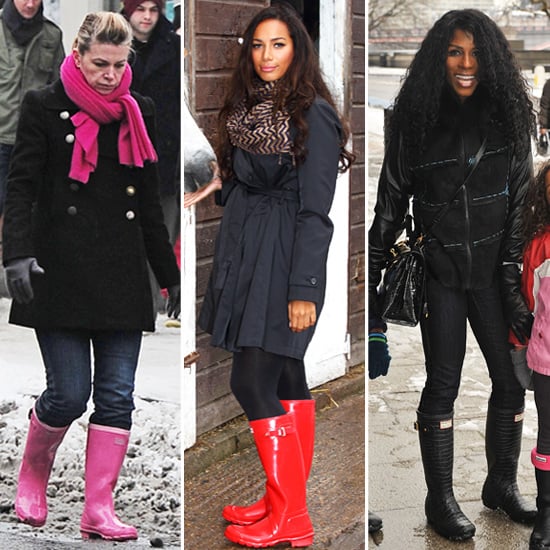 About once a year, the UK sees snow, and lucky for us, the storm hit over the weekend which not only made the parks beautiful to play in, but it didn't mess up our morning commute to work! I decided to brave Sunday in my Ugg boots, and boy was that a mistake. My feet were soaking wet in just a few minutes and that's when I decided to head to the High Street for some wellies. I bought a pair of black Hunter boots, although they aren't nearly as cool as Sinitta's croc style. You can also see Leona Lewis donning a red pair and Ricky Gervais's girlfriend Jane Fallon in hot pink. Which colour Wellington boots are your favourite?