What To Do If Your Partner Hates Shopping
Is Your Partner Supportive Of Your Style?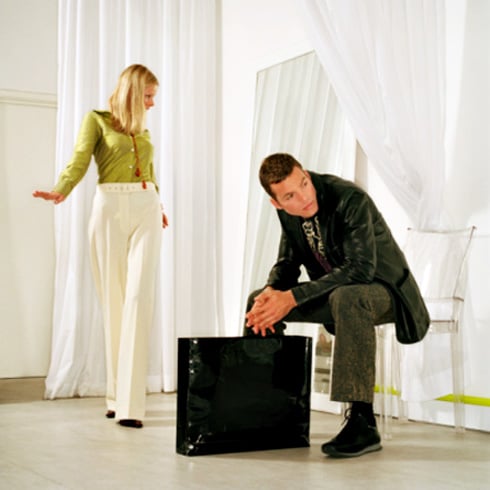 Oftentimes, opposites attract and what one person has an affinity for, the other person loathes. These are the woes of Mr. FabSugarUK and I. He will find any excuse not to shop, whereas I find shopping a pastime and a passion. Just the other day for example, I came home excited about my new Isabel Marant wedges for Spring. When I showed them off, he told me they looked like blocks of cheese and didn't understand what I found stylish about them at all!
Realising that fashion tastes are subjective, I shrugged him off and had a bit of a laugh wondering how many others out there deal with partners who don't relate to their love of shopping and style saviness. Is this something relevant in your relationship?