What Model Scouts Look For at The Clothes Show
Want to Be a Model? Find Out What Scouts Look For
The Clothes Show is a great place for model scouts to find the next big thing, and for young names to get discovered. Select models have the biggest presence at the event as they search to find the face of the Clothes Show. The agency were one of the first to hit the streets in search of new names (what we now know as scouting), as prior to that they just used society girls. I caught up with the head of new faces Susannah to find out what they're looking for in 2010.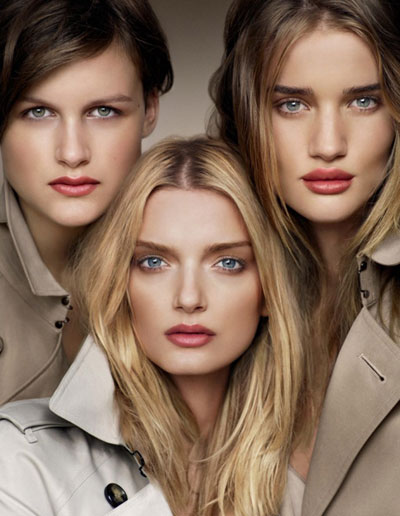 What kind of girl are you looking for? We don't necessarily know what we're looking for, but we know when we find it. There no exact science to modeling, which is finding a gap in the market. We're just trying to find a new look that is either commercially good or quite ground breaking.
Is it still really important for models to be tall? Yeah, absolutely. We're still adhering to sample sizes that designers make, so the girls still need to be about 5'9 by the time they stop growing.
To find out who has been discovered at the event and for how to apply, just read more.
Who have you discovered at the Clothes Show in the past? We've discovered people like Vernon Kay, Lisa Ratcliff who took Calvin Klein off Kate Moss, Nina Porter (the face of Burberry, pictured above), Charlotte Wiggins, and Georgia Frost, who just did Dolce and Gabbana.
Is there anything that can make girls stand out? Here, some of the girls wear a lot of makeup, so we almost have to see past that. Obviously, if the girl is tall, she does stand out. We're scouting a lot of young girls that might not reach that height. Less makeup is better, as quite often when girls come to the stand we have to get them to take off the makeup for us to take photos.
Glamazon models had a moment, and then it was all about Eastern European and Russian girls. Whats the trend for models right now? At the moment it's very Dutch. The Dutch girls are having a great moment (like Lara Stone). I think quite a few English girls are doing well. It's coming back to more personality which gives that little bit extra. Dutch and British girls have great personalities which is the added extra bit to be a great model.
Whats the best way to get into modeling if a girl thinks she has what it takes? If a girl thinks she has potential, or if her friends and family think she has then we do walk in days Monday – Friday, between 10-12 and 2-4 in London. The other thing they can do is email us a natural snapshot, no makeup and then a full length, even if it's on holiday, just so we can see. Very natural, no professional pictures at all. I'm very much against girls paying for portfolios with these rogue agencies.