Which Beach Vollyball Outfit Do You Prefer?
2008 Style Olympics: Brazil vs Norway
It's Day four of the 2008 Style Olympics and today we are judging the outfits of the beach volleyball teams. Obviously they wear quite skimpy outfits so there isn't much fabric to judge on but which do you prefer, Norway or Brazil?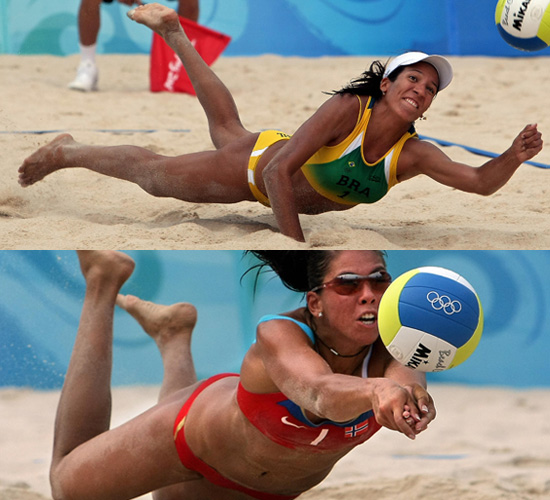 Source