Which Maternity Coat Do You Like Best on Kate Middleton?
Which Pastel Maternity Coat Do You Prefer on Kate?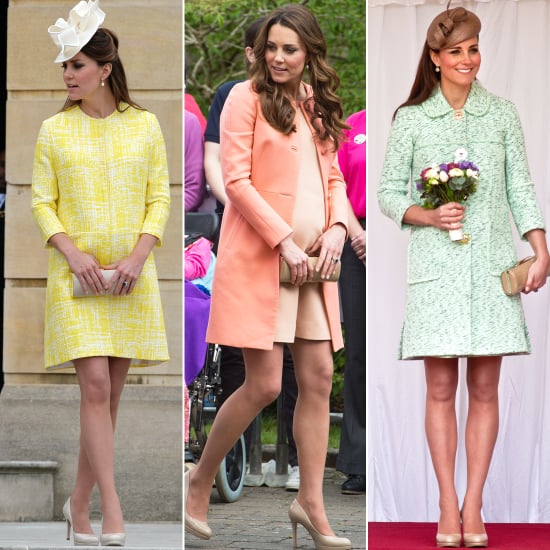 Yesterday, The Duchess of Cambridge visited her magesty grandmother-in-law for a garden party at Buckinham Palace. At seven (plus) months pregnant wearing a pale yellow coat from bespoke Chelsea designer Emilia Wickstead, Kate glowed with her long hair pulled up halfway and topped with a cream-coloured twisty hat. This is not the first time Kate has worn a dress from Emilia Wickstead, which hopefully means we'll be seeing more from the designer. Over the past couple of months, Kate has also donned pastel creations from Tara Jarmon and Mulberry. Out of these three knee-length coats, which colour and cut do you like best?