Which Pale Gown Is the Fairest of Them All?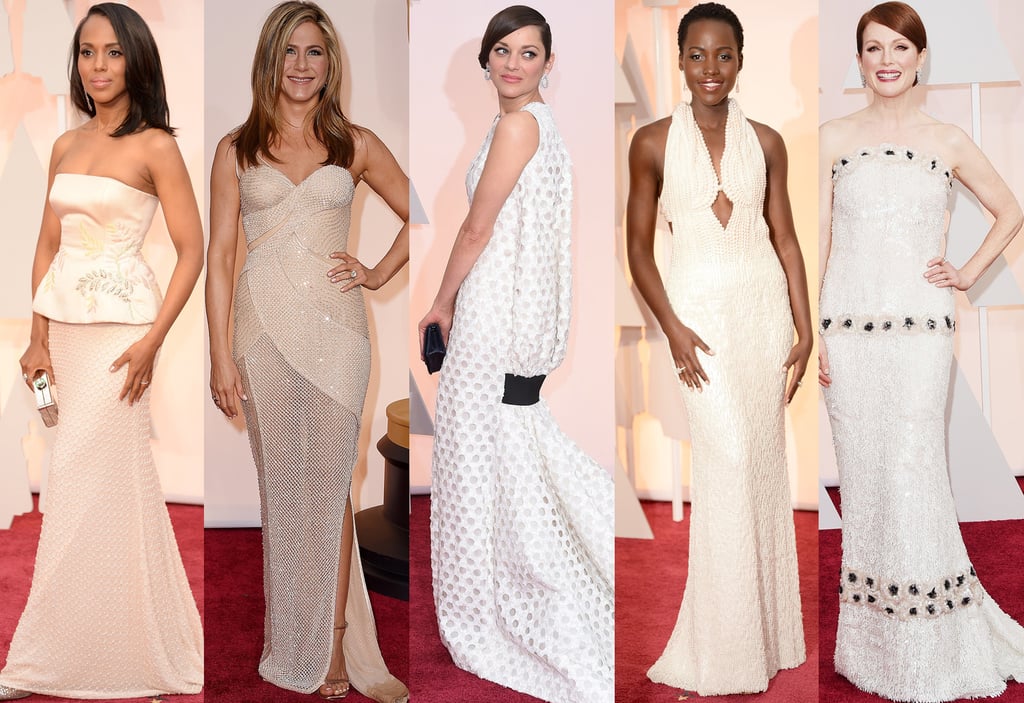 When white dresses are trending on the red carpet, you might not expect a crop of very lively looks. But at the Oscars, that's simply not the case. The white and cream gowns at the Academy Awards were beautiful and bold, complete with shimmering details from beads to sequins and pearls.
From Kerry Washington's embroidered Miu Miu number and Jennifer Aniston's semisheer Versace dress to Marion Cotillard's Dior Haute Couture gown, complete with a statement train, there were plenty of gorgeous details to admire. But then came Lupita Nyong'o in a Calvin Klein design made of 6,000 pearls, Julianne Moore in Chanel florals, and Lady Gaga in a custom Azzedine Alaïa set, and now we can't decide who shone brightest.
Read on to see the best of the white gowns at the Oscars, and then tell us who's the fairest of them all!
Kerry Washington in
Miu Miu
Jennifer Aniston in
Versace
Marion Cotillard in Dior Haute Couture
Lupita Nyong'o in
Calvin Klein Collection
Julianne Moore in
Chanel
Lady Gaga in Azzedine
Alaïa