Which Is Worse? A Bad Haircut or Colour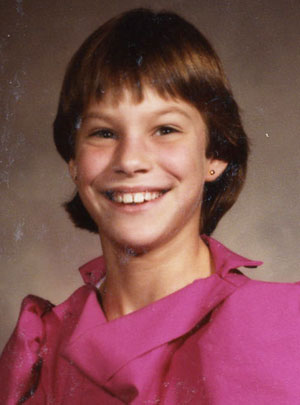 For me, I think I'd have to say a bad haircut is way worse than a botched dye job. At least, within a couple of days, a week tops, it can be fixed, but if your hairdresser gets scissor happy, you're stuck with short hair for as long as it takes to grow out.
There's me (pictured left), at age 9 looking like a little boy. I hated that haircut, despite the wide, gap-toothed smile on my face, and it took me until I was 11 to have long-ish hair again. Damn you Vilario (that was my Italian hairstylist at the time), for each and every one of those layers!
Now you tell me which you'd find more traumatic, a bad cut or a bad colour?