Whistles Designer Collaboration Roksanda Ilincic Party Dresses
Breaking News: Roksanda Ilincic for Whistles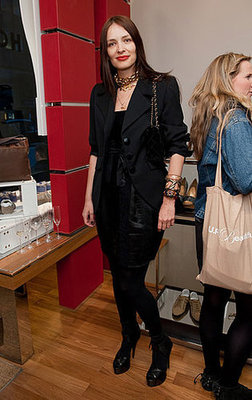 It's been a good week for collaborations! Earlier this week I reported on Jimmy Choo's collection for H&M which is due to hit stores in November, and now I literally just heard about another great capsule line arriving at Whistles in the Autumn.
London based designer Roksanda Illincic is to create pieces for the High Street store which represent her signature style. She will use satins and silks to create a line of seven cocktail dresses which will be feminine with a modern touch.
Retail guru and CEO of Whistles Jane Shepherdson commented, "We have worked closely at every stage of the design process with Roksanda to capture her unique sense of play and contrast in colour, fabric and texture. It would be hard not to fall in love with the resulting collection."
The limited edition pieces will begin to hit stores in early September and will be priced between £175 - £300. Are you excited for this collaboration? I think the frocks will make perfect partywear.