Who's Your Teen Choice Crop-Top Queen?
Who's Your Teen Choice Crop-Top Queen?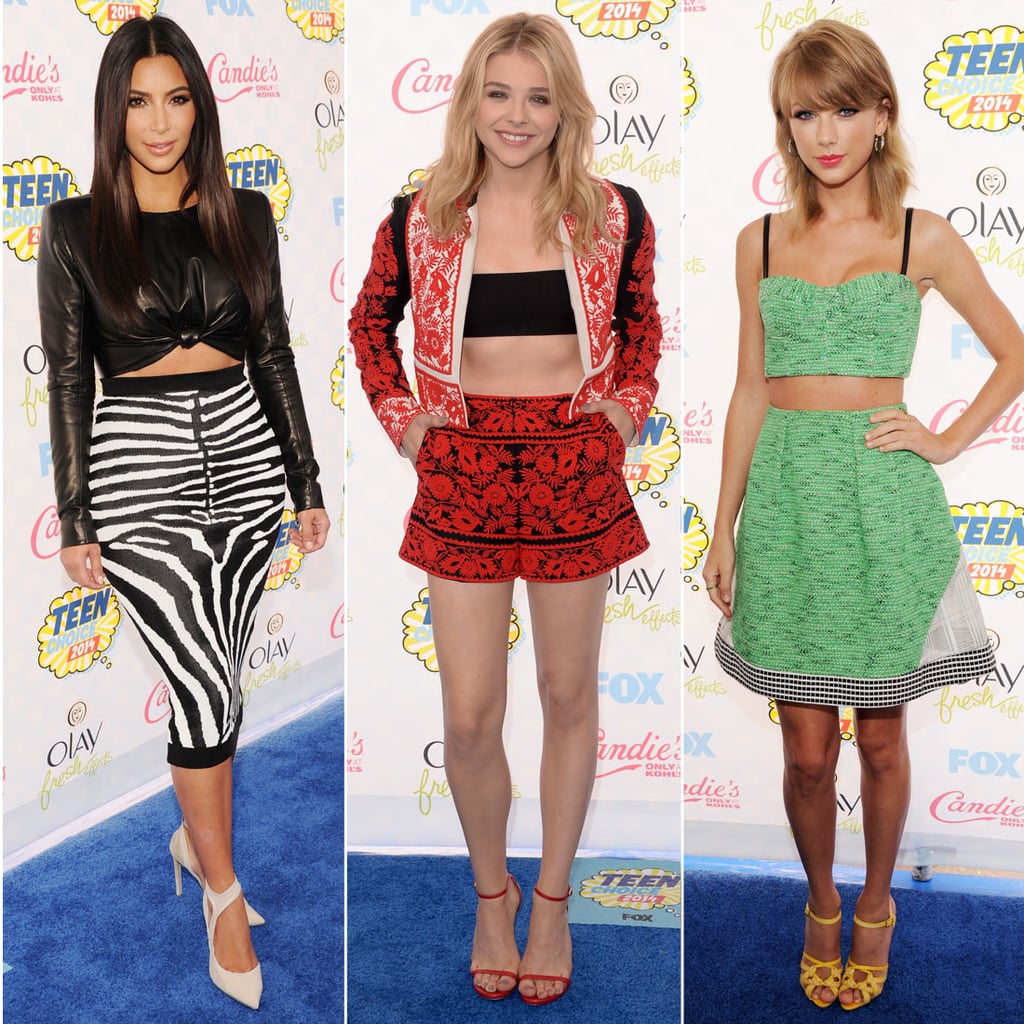 We anticipated a few crop tops at the Teen Choice Awards blue carpet, but Chloë Grace Moretz's, Taylor Swift's, and Kim Kardashian's belly-baring looks gave us a crop-top battle of epic proportions. Kim bared her middle but kept covered up otherwise in a long-sleeved leather top to accompany her wild-print pencil skirt. Chloë showed off more than a little of her middle in a bandeau-style crop top, which she added to her beautifully printed jacket-and-shorts set. As for Taylor, the singer was on point with her typically sweet style in a flirty and retro-inspired bustier top and matching full skirt. Three totally different ways to wear it, but only one can win. Who's your crop-top queen of the Teen Choice Awards?